STAY TUNED
THIS WEEK AT THE SHOP:

Happy Friday music fans. We've got a lot of new music for you this week as we prepare to resume the winter stuff. Lets get it started!

If you need a little more David Bowie, we have the EP of last recordings left off of Blackstar, titled No Plan.

New folk, blues and country from Steve Forbert, Ralph Stanley, Scott Biram, Dan Hicks, Otis Taylor and Little Big Town.

The always reliable Old 97's have a new record in the house called Graveyard Whistling.

Versatile folk/soul crooner Rhiannon Giddens is back with a new album called Freedom Highway.

American indie rock innovators, The Feelies, are still showing us how it's done, and have brought us a new record called In Between.

Art-pop auteurs the Dirty Projectors are back with a new album full of left turns, plus new records from Clap Your Hands Say Yeah, All Them Witches, Los Campesinos, Xiu Xiu, Entrance, King Gizzard, and Alasdair Roberts.

We have a new record from semi-supergroup Crystal Fairy, featuring members of the Melvins, At the Drive In and Le Butcherettes.

Speaking of the Melvins, the Kiss-themed solo LPs from the band's three members are back in print on LP for the first time since 1992.

Psychedelic folk kingpin Six Organs of Admittance returns to his classic form on a new record called Burning the Threshold.

New jazz comes in from Ingrid & Christine Jensen, Julian Lage, Cedar Walton and Jose James.

A new double CD set collects some killer early 70s Lou Reed solo sets.

The Scissor Tail label brings us a very cool double disc set of contemporary guitar folkies paying tribute to guitar innovator Bruce Langhorne.

James Cargill of Broadcast brings us a stunning new LP from his new project, Children of Alice.

Kingdom, CEO of forward-thinking UK club label Fade to Mind, finally brings us a new full length album and its full of icy, thumping R&B.

Earthen Sea makes his Kranky debut with an incredibly immersive album of dub techno.

More new electronic releases from De Bons En Pierre, Justin Carter, Turinn, Edward, Will Guthrie, Pan Daijing and, to one lucky customer, a single copy of the legendary Gas box set. And that's not all...


USED VINYL ALERT:

We've also loaded up the used CD racks upstairs with a fresh shot of rare treats. Just added: lots of classic rock CDs including many live and 'demo recordings' type import CDs, and over 30 discs of live Grateful Dead and Jerry Garcia solo recordings, including many out of print Dick's Picks.

Heading downstairs for the USED VINYL ALERT, we've got some stunners for you to see. In addition to several hundred more fresh LPs added to the bargain bin, there's plenty of fun to be had in the rock, jazz, soul, psych and international realms.

We kick things off with nearly a complete run of the first 8 Black Sabbath LPs, all in great shape. We've got the most coveted Neil Young LPs, and a couple of boots we've never seen before. This week brings plenty of Beatles albums, from classic 70s pressings, to strange compilations, to a couple of bootlegs for the bigtime collectors.

More rock, folk and psych comes from the Allman Brothers, Alice Cooper, King Crimson, Flying Burrito Bros, the Rolling Stones, Led Zeppelin, Grateful Dead, the Kinks, Pink Floyd, the Who, the Zombies, Van Morrison, the Left Banke, the Seeds, the Critters, the Stranglers, the Dave Clark 5, Fleetwood Mac, Simon and Garfunkel, Fleetwood Mac, Frank Zappa, Free and the Doors. We've also got some rarer ones from Porno for Pyros, Buckingham/Nicks and the Status Quo!

The jazz runs the full gamut this week, from big band and swing to Herbie Hancock and Weather Report. Check out nice ones from Hugh Masekela, Bix Beiderbecke, Wes Montgomery, Louis Armstrong, Django Reinhardt, Buddy Rich, Willis Jackson, Joe Williams, Tony Bennett, Miriam Makeba, and Ella Fitzgerald.

Some mighty fine country in the new arrivals bin this week, pilgrim. Set your eyes on Marty Robbins, Johnny Cash, Tammy Wynette, Hoyt Axton, Kris Kristofferson, Bobby Gentry, Hank Williams Jr., Dolly Parton, Waylon Jennings and Merle Haggard!

Plenty of great soul and early R&B hits the bins this week, including Booker T, Wilson Pickett, the Four Tops, Sam Cooke, Otis Redding, Sly and the Family Stone, James Brown, Smokey Robinson, the Impressions, the Crystals, the Chi Lites, Stevie Wonder, Earth Wind and Fire, Isaac Hayes, and Martha and the Vandellas.

In addition to about 30 more new LP marked down to the sale bin, we have some other more recent releases (all barely played!) from Los Campesinos, the Chromatics, Speedy Ortiz, Sufjan Stevens, Swearin, Mt Eerie, Portishead, White Stripes, the Oh Sees, Radiohead, Shannon and the Clams, the Men, Meercaz, Of Montreal, Yo La Tengo and Thom Yorke!

Our international section gets a much needed shot of juice. Affordable, beautiful, good for you records from areas like Mexico, Norway, Eastern Europe, Brazil, Israel, South Africa, and plenty of spots in between.

We wrap up with a solid number of soundtracks (Grease, El Topo, Easy Rider, Rocky, 2001, the Good the Bad and the Ugly, and many many more!

We round out this week's freshening up with a nice array of novelty records (need to polish up your bird calls, or deliver a baby?), children's records, and some classic exotica LPs.

Rain, shine or snow, we'll be here at SD waiting for you!


DINOSAUR JR AT THE MAJESTIC MARCH 17TH:
We are a proud sponsor of this show...head on over to our Facebook page for a chance to win 2 tickets!


RECORD STORE DAY 2017 IS SATURDAY, APRIL 22ND!


Launched in 2007 with the humble idea to recognize independent record stores, Record Store Day (RSD) has mushroomed ever since. The RSD list of LP and CD exclusives continues to expand, while more labels continue to throw open their catalogs to an appreciative customer base.

Beyond the day-long frenzy, RSD exists to offer proof of the lively role record stores play in the community and a chance for folks on both sides of the counter to offer gratitude for each other. Whether you're a hardcore type who times their arrival for a spot at the front of the line or somebody who waits until the afternoon for a more leisurely experience, we hope you'll join us on Saturday, April 22.


NEW OR NOTEWORTHY THIS WEEK: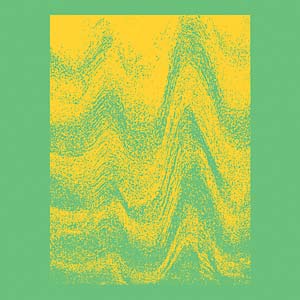 The Australian enclave known as Efficient Space continues to get a leg up on the world of revelatory DIY compilations with their 3rd set in two years. 'Sky Girl' chronicled 50 years of loneliness on one disc, 'Midnite Spares' brought us a shopping cart full of Australian post-punk, and now 'Oz Waves' again mines the apparently quite rich vein of Australian new wave and synth pop. The Aussie's have always seemed to have a righteously topsy-turvy take on pop music, and 'Oz Waves' shows how productive that spirit was in the 1980s, as a scattered constellation of bands took on the stylings of more popular acts like Chris and Cosey, Section 25, Young Marble Giants, and the Marine Girls, injecting dub effects and tape loops at will. The tunes here skank and sulk with a boldness inherited from Aussie proto-industrial titans Severed Heads, who never met a sound they could not integrate into a sketchball piece of pop. Just as the Efficient Space label's prior comps dazzled with archival detail and far-reaching curatorial zeal, Oz Waves gives you quite a window into a world you probably didn't even know was there.
- Evan / Strictly Discs
LP $23.99
Some six years since the tragic passing of their standard bearer, members of the legendary UK band Broadcast take up their tools again at last to craft an album of music only they can make. The technicolor shadow of Trish Keenan leans softly over this album - perhaps she is conjured by the fairytale wanderer of the group's name - as James Cargill and Roj Stevens, aided by Ghost Box compatriot Julian House, access a stream of free-associated sound. As the group approached their apex, Broadcast had honed a dizzyingly particular style of psychedelia mined from memories of a forgotten English childhood. The drew from the tradition of the BBC Radiophonic Workshop, a publicly bankrolled team of musicians who - utilizing roomfuls of cutting edge gear - crafted benevolent, skillful scores for radio and TV programs; assiduously detailed epics scaled down to the level of the telly. As 'Children of Alice', the trio revisits this soundworld with a retraced feeling of dread. Much like early Pink Floyd envisioned a new generation growing fast into rebellion ("We don't need no education"), CoA imagines filmstrips of dramatic escapism chewed through by interruptions of harsh reality; looking-glass headtrips broken into by reports of war abroad and shortages at home. On it's opening sidelong program, Morricone-style plains of poignant synth are dotted with gasps of laughter, before increasingly modern technoid bleeps puncture the reverie. B-side highlight 'Rite of the Maypole' lopes astride a sequence of strange rhythms, as channel-changer flicks of incidental sound slip by like and endless loop of codas. I wont even attempt to give away everything that occurs on this remarkable album (you'll want to explore it on your own time), but we can remain assured that the spirit of Broadcast is still restless, still shining a dim light on fresh terrain.
- Evan / Strictly Discs
CD $14.99 / LP $25.99
ADDED VALUES:
UPCOMING INDIE-ONLY VINYL EDITIONS - PRE-ORDER NOW:


February 24 - Pissed Jeans - Why Love Now - SUB POP LOSER Edition on lavendar vinyl




February 24 - All Them Witches - Sleeping Through The War - INDIE version is expanded double LP




March 3 - Minus The Bear - Voids - splatter/colored vinyl




March 10 - Soundgarden - Ultramega OK Expanded Reissue with SUB POP LOSER Edition on blue/maroon vinyl




March 10 - Greg Graffin - Millport - limited to 1000 on TBD colored vinyl




March 17 - Spoon - Hot Thoughts on red vinyl




March 31 - Coco Hames - S/T - opaque green vinyl with autographed poster and button




April 7 - Father John Misty - Pure Comedy - SUB POP Deluxe edition on double vinyl - aluminum and coppe colored with bonus 7"

[list8372]



Reissues of the long out of print Melvins solo albums coming February 24th - $15.99 each and available for pre-order now.


NEW & VINTAGE TURNTABLES + STEREO GEAR IN STOCK:

The basement is fully stocked with new and vintage equipment:

New turntables (Stanton K.52, U-Turn Orbit & Pro-Ject Debut Carbon) starting at $199.
New speakers (Kantu YU2) for $174.
Vintage turntables, speakers & receivers starting at $99.
Full vintage systems including turntable, receiver & speakers, starting at $299.


TOPS AT THE SHOP - STAFF TOP 10s:

After weeks of weighing options in what was an incredibly fruitful year for music, both new and newly available, each staff member at Strictly Discs has compiled their top ten list for 2016. Take a look at the lists here and posted on the boards in the store for a thorough look at our year in music. Just about every title is in store on CD, LP or both formats, and all come highly recommended.


OTB:
This isn't the spot to lay down odds on the third race. OTB is where Others Talk Back and give you the lowdown on what they've been feeling lately. This one's for the customers.

Mr. Adams' recent musical renaissance continues with "Prisoner" Mr. Adams made a return to musical form in 2014 with the "Ryan Adams" album. Before that, there were just too many forgettable Ryan Adams albums in the ten years before 2014. Since 2014, he has released a great live album and a remarkable song for song reimagining of Taylor Swift's "1989" album. The focus for "Prisoner", however, is Mr. Adams' divorce from singer/actress Mandy Moore. Apparently, it was a gut wrenching separation, for the emotions in the songs are quite intense. Musically, Mr. Adams has written some of his best melodies to set those emotions. When energized, Mr. Adams can be one of the the best songwriters around. And the personal situation certainly energized him. But "Prisoner" is not a downer of a record. After a time it seems positively life affirming that he came through a divorce that could stir up such deep emotions and demons. His last two studio albums (including "Prisoner") have been definite highlights of his long career. I feel that a newly attuned Mr. Adams will continue to release albums as good as this one in the future.
- Ted Talks
Jay Farrar's on again, off again Son Volt project makes a return. That project has only managed eight albums in the last twenty-two years. It is extremely difficult to tell whether a set of songs becomes a Jay Farrar album or becomes a Son Volt album. Whatever the reason for the album, "Notes of Blue" is one heck of a rocking album. While the songs may be nominally blues, I am reminded of Son Volt's great albums of the nineties. Uncle Tupelo also comes to mind. Yes, "Notes of Blue" is that good of an album.
- Ted Talks
Strand of Oaks is basically Tim Showalter. And "Hard Love" is his fifth album. His music prior to this release has been soulful, expressive and a bit alt country mixed with rock and roll. In interviews he has stated that he wanted to convey a "hedonistic vibe" with the album. "Hard Love" is certainly much more psychedelic and intense from a person who dealt with very emotive styles with his other albums. There is a loose feel to the album that never lets up. Rest assured, "Hard Love" is not a drug-induced nightmare of an album. It has a definite structure, but the vibe leads the music. And who really doesn't want to get down every now and then.
- Ted Talks
Ms. Lane has made quite a ruckus with her prior two albums. The musical world certainly welcomed her take on classic country and new century alt-country. "Highway Queen" builds on the success of her prior two albums, and consequently "Highway Queen" is her best album yet. I am reminded of Neko Case, but with much more grit, sweat and tears. Whatever her influences, she builds and synthesizes them and makes them into her unique sound and vision With each successive release, Ms. Lane gathers new fans. Hopefully, "Highway Queen" should gather enough new fans to fill a stadium.
- Ted Talks
NEXT MUSIC TRIVIA TUESDAY, MARCH 14TH AT THE HIGH NOON SALOON:


Our next MUSIC TRIVIA at the High Noon Saloon is Tuesday, March 14. Registration starts at 5:30 with the first question at 6PM (save the Date for April 4th too).


SELL US YOUR CDs & LPS:
OUR WEBSITE IS UNDER CONSTRUCTION:

We are working on some updates, if you encounter issues or need assistance, please email angie@strictlydiscs.com or phone the shop at 608.259.1991.



Ron, Ryan, Angie, Ethan, Evan, Marty, Luke, Justin, Matt, Michael & Ben