STAY TUNED
NEW OR NOTEWORTHY THIS WEEK: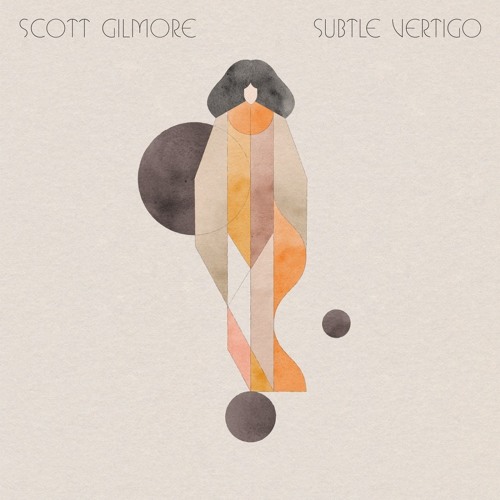 If Brian Eno and Cluster had retreated to the dusty backlots of East LA rather than the heath of Lower Saxony, they might have made a record like Scott Gilmore's 'Subtle Vertigo'. Where a dense fog hangs about the hinterlands of 'After the Heat', it's sweating pavement and cresting waves for Gilmore. This album is his debut for the Ibiza-based contemporary chillout label International Feel, and it fits right in alongside label-head Mark Barrott's solo work: neatly-arranged tracks driven by antique drum machines sway with the tempo of a subtle breeze, vaguely detuned surf guitar tangles with gentle Rhodes. Like the sounds of Moebius and Roedelius before him, Gilmore's music feels both borne of and intended for peaceful introspection, a balm against a sibilant world. One of the most pleasantly surprising rewards of a listen I've had all year.
- Evan / Strictly Discs
CD $13.99 / LP $25.99
It's easy to look at Youtube and pine for a simpler time when you had to find a record in order to hear the music on it, but for the Latvian fans of Dzeltenie Pastnieki (The Yellow Postmen), it was even more of a challenge. Starting in 1979 and throughout the 1980s, their earliest albums were home recorded and distributed on a small number of quarter inch reels and cassettes, without artwork. This limited availability obscured the profile of an incredible band. Within the scope of one project, Dzeltenie Pastnieki introduced new wave, synth pop, even reggae to the Latvian pop scene, and now the SF-based reissue label Dark Entries has honored them with a compilation collecting the best tracks from these early cassettes. The gear used to make these tracks may be threadbare (think early Devo on an even cheaper budget), but an incredible amount of character, style and emotion comes through, whether it's on the Fad Gadget-esque 'Sliekuteva Valasprieks', the spooky, early Eurythmics-style slink of 'Trisi, Trisi, Siksparniti', or the exquisite dirge of 'Rudens Pastaiga'. A truly warped worldview emerges from this set of songs; if it weren't for the lyrics in Latvian, you could easily pass it off for Ariel Pink's latest, greatest album.
- Evan / Strictly Discs
LP $18.99
Here we have the stunning debut from the Danish producer Milan Zaks under his DJ Sports alias, straight out of Aarhus, where he runs the burgeoning Help Recordings label. Landing somewhere between Caustic Window-style drum'n'bass, deep house and ambient electro, the eight tracks that make up the album here have the featherlight construction and surprising tensile strength of rattan furniture. What sets Zaks' production apart here is its creative use of minimalism. Where most house and techno tracks build around a massive bassline or driving keyboard melody, Zaks starts with sprigs, shards and fragments of drums and other percussion, constructing wiry Calder mobiles of shifting dimension, across which skeins of colorful sound can be laid. The results are quite sparkling. 'World A' kicks the LP off with an incredible loop of a close-miked open snare, rolling over at ever wider intervals while sprays of synth reverberate. On 'Parallax', Zaks turns in his best Larry Heard turn, introducing swelling celestial chords before a clattering break enters the frame to take us to the middle of the floor. For 'For Real For You', its back to broken beat land, as murmuring drum loops turn themselves inside out and seemingly morph into a wordless exhalation. Another work of art - musically and visually - from the Edinburgh label Firecracker.
- Evan / Strictly Discs
LP $25.99
STRICTLY DISCS IS HIRING:

General requirements:
• Excellent communication skills - verbal and written
• Self-motivated and independent thinker
• Computer proficiency
• Flexibility
• Strong work ethic
• High level of organization and precise time management skills
• Ability to lift 50 pounds

Shipping Clerk Position – approximately 2 hours a day (9AM-11AM), up to 7 days a week. Possilbe additional hours filling other duties, depending on experience.

To apply, submit letter of interest & resume to angie@strictlydiscs.com


UPCOMING INDIE-ONLY VINYL EDITIONS - PRE-ORDER NOW:


June 23 - King Gizzard and the Lizard Wizard - Murder of the Universe - blood and pool blue vinyl




June 23 - Jeff Tweedy - Together At Last - opaque yellow vinyl




July 7 (new date) - Radiohead - OK COMPUTER OKNOTOK 1997 2017 - 3LP opaque blue vinyl




June 30 - Beach House - B-Sides and Rarities - clear vinyl Sub Pop LOSER edition




June 30 - Waxahatchee - Cerulean Salt reissue - clear vinyl




June 30 - Waxahatchee - American Weekend reissue - white vinyl




July 14 - Waxahatchee - Out In The Storm - deluxe 2LP on colored vinyl




July 21 - Carl Perkins - Best of the Sun Records Sessions - cream vinyl


NEW & VINTAGE TURNTABLES + STEREO GEAR IN STOCK:

The basement is fully stocked with new and vintage equipment:

New turntables (Stanton & Pro-Ject Debut Carbon) starting at $149.
New speakers (Kantu YU2) for $174.
Vintage turntables, speakers & receivers starting at $99.
Full vintage systems including turntable, receiver & speakers, starting at $299.


NEXT MUSIC TRIVIA TUESDAY, JULY 25TH AT THE HIGH NOON SALOON:


Our next MUSIC TRIVIA at the High Noon Saloon is Tuesday, July 25th. Registration starts at 5:30 with the first question from Angie and Marty at 6PM.


SELL US YOUR CDs & LPS:
OTB:
This isn't the spot to lay down odds on the third race. OTB is where Others Talk Back and give you the lowdown on what they've been feeling lately. This one's for the customers.

This is this band's first album since 1996, and the first since their reformation which occurred several years back. in the 1990's, the band lost their way on their last two albums. They ditched the shoegazing sound that brought them to the attention of the world, and tried a classic rock sound that really didn't suit the band at all. It seemed that the band was trying to downplay their past. I am happy to announce that on this new album the band has returned to their signature sound. While the album is deceivingly shoegazey, it is not a simple reproduction of the past. Ride has redefined their sound, and to a certain extent, brought the sound up to date. Everything is there that made their early sound innovative and fresh in the eighties and nineties. It is just a little different, but still just as good.
- Ted Talks
Finally the soundtrack of the 1974 film is released. The film was re-released in 2010 as a DVD, but for some reason the audio wasn't released until now, seven years later. So far, this is the only legitimate audio release from their legendary 1972 North American Tour. This is the Stones at their absolute prime. The shows, recorded during the Texas section of the tour, were absolute barn burners. Remember, It was recorded when the Stones were truthfully known as the greatest rock and roll band in the world.
- Ted Talks
This album may be the most consistently good album that Mr. Sweet has released in a while. Prior albums had good tracks, but there were also a few filler tracks that weighted down the enjoyment of the disc as a whole and left a sour taste in one's mouth. "Tomorrow Forever" features great song after great song, making this one of his best and most consistent albums in a long while. I think that everyone out there knows how good Matthew Sweet can be when he is firing on all cylinders. On "Tomorrow Forever" Mr. Sweet is driving in overdrive.
- Ted Talks
It has only been fourteen months since their last release. It is obviously one of their freshest releases since their early years. Cheap Trick goes back to what Cheap Trick does best - they rock. Cheap Trick was one of the seventies best power pop bands, and they really know how to put POWER into power pop. "We're All Right" continues that sound. And it avoids the pitfalls of their powerless pop albums of the eighties and nineties. You know, the ones that they disown now. Cheap Trick is an institution, rocking for over 40 years now. And unlike their seventies and eighties contemporaries, they still write and produce vital music. Cheap Trick isn't a nostalgia band; they were and are just an exceptional rock and roll band.
- Ted Talks
OUR WEBSITE IS UNDER CONSTRUCTION:

We are working on some updates, if you encounter issues or need assistance, please email angie@strictlydiscs.com or phone the shop at 608.259.1991.



Ron, Ryan, Angie, Ethan, Evan, Marty, Luke, Matt, Michael & Ben