NEW THIS WEEK AT THE SHOP:
Welcome to another weekly update of new arrivals from Strictly Discs. Much like this week's weather has brought a host of blooming beauty, the record goddesses have delivered an extremely long list of new releases, so you might want to grab a snack or a beverage before you dive in here.
Courtney Barnett brings us a 3rd indelible album of her one of a kind down-under slacker genius, renovating grunge for the 21st century and killing us with her never-so-clever lyrical chops. The slightly more polished yin to Barnett's yang, Ray LaMontagne delivers a suite of his smooth folk-rock with a touch more psychedelia than his previous efforts. This ones here on clear vinyl while it lasts.
Two generations of indie rockers that are too smart for their own good bring us new records this week. Stephen Malkmus and his band the Jicks (what is a Jick anyway?) release their first in four years, and it's a sprawling, yet focused romp through a whole bag of rock/pop genres. Same goes for Parquet Courts, who embrace a bit of uptempo (dare I say) Britpop on their new one, 'Wide Awake', in the house on CD, LP and very limited deluxe LP.
Two of SD's most reliable faves treat their fans to the pure good stuff with new records this week: Ryley Walker's 'Deafman Glance' finds the wise young guitar whiz shedding a bit of the 'revival' feel of his past couple records while sticking in a very amiable zone of frontporch/backyard jamming. Harpist Mary Lattimore delivers her most fully realized album yet. 'Hundreds of Days' pairs her luxurious stringwork with keys, piano and a little guitar, in an absolutely gorgeous cyclical suite of songs that you can listen to over and over (we have!).
Want to fill your sunny afternoons with endless parades of killer guitar jams? Look no further than the new albums from the Sahelian great Bombino and the San Franciscan burner legends Wooden Shjips! We've also got new releases from Quiet Slang (the mellow side project of Beach Slang frontman James Alex). Michael Rault, Jennifer Castle, Brad Mehldau, and a new album from TT, the solo project of Warpaint vocalist Theresa Wayman which, lucky for us, basically sounds like a new Warpaint album!
Two electronic producers who keep their cards (and their releases) close to the vest open up the vaults big time this week. Nicolas Jaar's Against All Logic project is a continuation of the more dance-oriented work he started off making, and the new vinyl set '2012-2017' is remarkably packed full of satisfying, deliriously funky jams that will whet the appetites of those who miss the old Nico. Same goes for 'Rausch', the massive new album from the German ambient producer Gas aka Wolfgang Voigt, which pairs beautiful, layered passages with looming, sinister tones wrought with an ambiguous nostalgic reach.
In case you forgot, the latest album from the Breeders reminded you just how kickass all those early, out of print records from their first two phases were. Lucky for you they are back in print now. That's 'Pod', 'Last Splash', 'Title TK', and 'Mountain Battles'.
Crucial art-rock reissues come in from Jonny Greenwood and Bark Psychosis. 'Bodysong' was the Radiohead co-founder's first entry into soundtrack work, and was barely even circulated on vinyl in 2003 when it was released. Same goes for Bark Psychosis' 2004 swansong 'Codename:Dustsucker', a genre-defying album of hallucinatory slowcore that drifts somewhere at the intersection of later-era Talk Talk and early-era Low. 
Two reissues that basically bookend the long career of Pink Floyd hit vinyl this week. First up is 'Relics' a collection of the band's earliest, wildest songs, replicated here (with a couple exceptions) in their original stereo versions. Next up is the massive l995 live set 'Pulse', which would have set you back close to a grand until now. That one comes as a 4LP set with a hard slipcase and a 52 page hardback book, but inexplicably no blinking light.
More classic names get reissued and/or archived this week. We've got a new LP of Otis Redding 'Dock of the Bay Sessions', celebrating the 50th anniversary of that album. Fresh LP pressings of Gene Clark's 'White Light' and Bloomfield/Kooper/Stills' 'Super Session', an unreleased early live CD from the Shadows of Knight, and two deep ones from the Paul McCartney catalog, 'Thrillington' and 'Chaos and Creation in the Backyard'.
The German electro-punk innovators Deutsche Amerikanische Freundschaft (usually just D.A.F.) provided the seeds for all sorts of electro-pop and sexed-up techno to come with their run of early 80s albums 'Die Kleinen und Die Bosen', 'Alles Ist Gut' and 'Fur Immer'. These records are uncompromising, inventive, fun, and funny, and haven't found many matches in the 30-some years since their release. Think of LCD Soundsystem, but significantly more German, with a slightly lower BMI and a slightly higher tweaking of gender expectations and you're about there. These LPs are also quite hard to come by on LP until these affordable represses hit the shelves today.
Trim, twitchy post punk incoming from the PacNW's great, underrated Lithics, while we've got two new LPs from the doomsters Krallice, 'Loum' and 'Go Be Forgotten'. Well OK then!
Some great hip hop new and old in the house today. Guru's 90s landmark 'Jazzmatazz' gets a very deluxe vinyl re-run as a 3LP set with a disc of instrumentals and a disc of unreleased tracks. G-Eazy's radio-dominator 'The Beautiful & Damned' is now here on vinyl. We've got the vinyl version of the score from 'Black Panther', as well as new CDs from Del (the Funkee Del) and someone known to the kids as YFN Lucci.
If chill, relaxing, impossible to define music is your bag, this week is overloaded with winners. The Music From Memory label delivers a second LP of unearthed treasures from 80s UK bedroom musician Michal Turtle that are somehow just as unbelievably lovely, detailed and strange as the first set, straddling the worlds of Jon Hassell and Bill Nelson, with a touch of homespun electro-pop ala Arthur Russell. German microhouse producer Moomin makes warm, lush tracks that hit you like a mallet wrapped in a silk pillowcase, and 'Yesterday's Tomorrows' may be his most expansive LP yet. NYC's Shy Layers follows up his surprise debut with an even more sultry suite of muted pop sophistication on 'Midnight Marker', while the inimitable Stroom label has repressed it's exceedingly hard-to-snag overview of the Dutch ethno-eccentric explorer Cybe's early 80s cassette work, 'Tropische Verlangen', which is a deeply revelatory trip through some parallel earth's idea of a new age album.
Some truly breathtaking new jazz and avant CDs hit the racks this week from some big names. Check out new discs from Daniel Carter with William Parker and Matthew Shipp, two new ones from Henry Threadgill, a reissue of Phil Niblock's 'Touch Food', a long-needed new disc from folk-jazz tripper Steve Tibbetts, unclassifiable avant from Okkyung Lee, and a truly stunning album of Norwegian folk songs rearranged by bandleader/bassist Ingebrigt Haker Flaten.
On the international front, check out a very lush CD and LP reissue of the lone (extremely, very, nobody in the world even has it-rare) 1975 album from Brazilian musician Helio Matheus, which slots in well alongside psychedelic Brazil classics from Arthur Verocai, Tim Maia and Caetano Veloso. We have new CDs from Fatoumata Diawara and Ballake Sissoko, a lovely and moving collection of music from the Burkina Faso folk-soul-pop star Pierre Sandwidi, and a great new CD set of Yoruban rhythm music from Soul Jazz.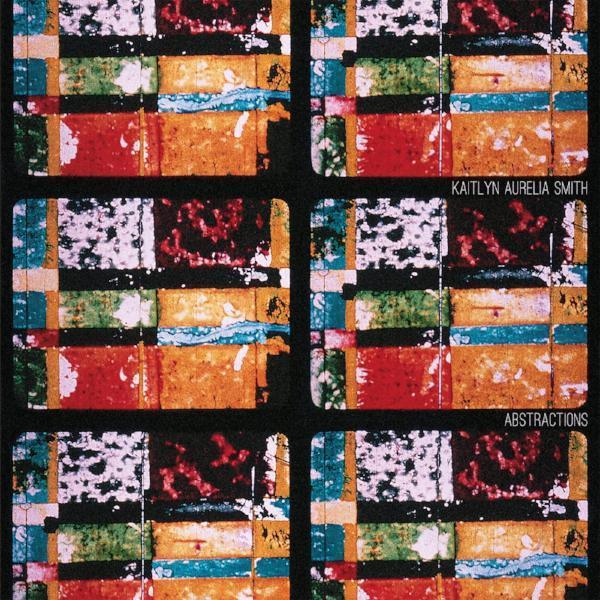 On the techno and electronic front, there's some biggies. Celestial house god Mr. Fingers returns to show us how its done with 'Cerebral Hemispheres', a sprawling 2 disc masterclass in contemplative moods. The Trilogy Tapes bequeaths us a new EP from NYC breaky techno whiz J. Albert. Kaitlyn Aurelia Smith delivers a limited edition EP of music taken from a recent documentary film score on clear vinyl, while the latest edition of the Dekmantel Selectors series finds German leftfield queen Lena Willikens sharing almost entirely unreleased tracks from her favorite contemporary artists, plus a couple rare ones from her collection. We've also got huge new albums from Paul White, Ame, Gabor Lazar, Cecelia, Kali Malone and the Head Technician (better known as Pye Corner Audio), and new EPs from SW and SVN, Manos Tsangaris, Job Sifre, Darling, Jamal Moss, Dego & Kaidi, and Iury Lech, remixed by Powder and Suzanne Kraft.